This website has no affiliation with the boats advertised here unless stated otherwise in the posting.  This is simply a place to promote Rayson-Craft boats that are for sale by providing sellers a place to advertise them and potential buyers a place to browse, all free of charge!  Good Luck! 

If you want your Rayson-Craft advertised here please use the "Contact" page to send me your information . Ads will run for two months then be removed unless you update me.  Comments temporarily disabled due to spam.
-Mike

| | |
| --- | --- |
| Posted by mt624 on August 31, 2010 at 10:43 PM | comments (1) |
1962 18' Rayson Craft #3 THE COLLECTOR
Marathon race boat. 2nd in the Lake Elsinore CA 1970 500 mi enduro. I built the original wood deck and can build a new one. Much of the original custom hardware is included. Installation was originally done by Joe Teissler. I have pictures of the original installation. This boat needs a complete restoration
Boat is in SO CAL
HARLAN ORRIN
760-723-0767
woodboatharlan@aol.com
| | |
| --- | --- |
| Posted by mt624 on August 31, 2010 at 10:28 PM | comments (0) |
1960s 16' Rayson Craft v-drive built in the outboard hull mold. This bottom has more V  than the 16- v-drive model. This boat was built as a v-drive, with full stringers and originally had a FE Ford. Much of the hardward is available.
This boat is in SO CAL
HARLAN ORRIN
760-723-0767
woodboatharlan@aol.com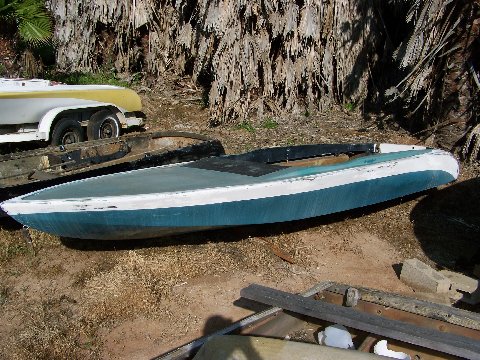 | | |
| --- | --- |
| Posted by mt624 on May 7, 2010 at 7:15 PM | comments (7) |